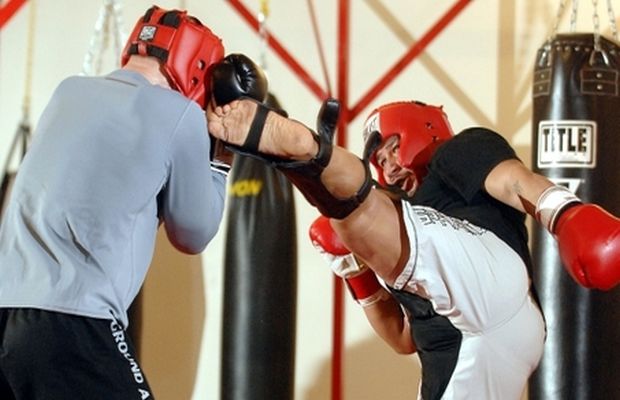 Last month, the Western Australian Combat Sports Commission sought feedback from the industry on padding requirements for contestants competing in Muay Thai, Kickboxing and MMA and as a result of this, has updated their stance for any contestants with six or less bouts.
Stating consideration regarding fighter health and safety, the following changes will be implemented within the state from September 1 for all fighters 18 years and above.
Muay Thai and Kickboxing:
Contest 1 to 3 – Head, shins and elbow guards
Contest 4 to 5 – Shins and elbow guards
Contest 6 – Elbow guards only
Contest 7 – No padding requirements
MMA:
Contest 1 to 2 – 7oz hybrid gloves and soft shin guards
Contest 3 to 6 – 7oz hybrid gloves
Contest 7 onward – 4oz gloves
Fight News Australia received a copy of these changes via email.
The email did not disclose if this was for professional or amateur, however, must be noted that when we contacted the commission back in 2016, we were advised that when the Combat Sports Act 1987 came into effect, the distinction between amateur and professionals was removed.
Since then subsidiary legislation has been released including the Mixed Martial Arts Contest Rules 2017 (WA) however there is no mention of amateurs. The WA Combat Sports Commission only registers "contestants" rather than amateurs and professionals.
One local promotion that has already been impacted by these changes is Eternal MMA. The promotion has an event planned in Perth on September 7 with signed fights all of a sudden becoming invalid, through no fault of the fighters.
When contacted by Fight News Australia, Eternal MMA promoter Cameron O'Neill provided the following statement:
We have received and reviewed the new guidelines around padding requirements to compete under MMA rules in Western Australia, and have asked the Commission some questions regarding the process that was used to conclude that this change was an educated, research-based decision that would provide measurable improvements to competitor safety.

My personal opinion is that this is an uneducated change to the act, that is limited in how it assesses a competitors eligibility to compete safely in an MMA contest. It is ridiculous to think that this change could see a competitor with lifelong martial arts experience make their MMA debut wearing shin guards and seven-ounce gloves but be allowed to elbow or knee their opponent in the face for 15 minutes and it is deemed an improvement. There is no allowance for any experience gained in combat sports or martial arts except for MMA, Kickboxing or Muay Thai.

Effectively a multiple Olympic Gold medal-winning Judoka or Wrestler would be viewed less experienced and have to wear more padding than a 3 fight amateur.

Eternal MMA support and encourage changes to legislation, processes, and procedures that improve competitor safety, however, we currently see no benefit, nor do we understand the process used to determine the criteria set to used by the WA Combat Sports Commission to determine the necessary padding for competitors.
The way amateur fights are contested and promoted in Australia leaves a lot to be desired and perhaps compulsory implementation of padding for such fights would not go astray, however, these changes are a backward step for professional fighters who in a perfect world should be assessed on an individual basis before being issued a professional licence – if there was such a thing.
Internationally, there is no confirmation that pro fights would even be recorded as being professional, with fight database Tapology confirming that any padded fights would be listed as amateur.
Both Tyson Pedro and Tai Tuivasa made their UFC debuts with four and five MMA fights respectively. Adhering to these changes, to a tee, both would not have been able to make their UFC debut in Western Australia. Former UFC juggernaut Brock Lesnar would have fought with shin guards.
Fight News Australia has contacted the Combat Sports Commission via email on Thursday to clarify some of the details but as of publishing, we have not had a response.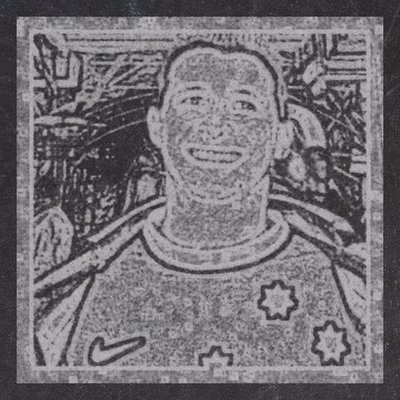 Started Martial Arts training after watching Mr Miyagi and Daniel-son in Karate Kid back in 1987. By the time MMA arrived many years later, I was hooked. Coverage of local MMA was via scarce posts on forums like the Underground and Sherdog. I embarked on covering the sport in 2002 and since then have written thousands of articles for both print and online media, before branching out and starting Fight News Australia in 2010. Outside the site, I dream of riding in an F1 car.